Flashback Friday to 2015 QLD Youth Champs
by Kate Lathouras
Today we take a step back in time to last year's Queensland Youth Championships. Held annually at the Keppel Bay Sailing Club this regatta attracts sailors from all corners from Queensland. The attraction lies with the idea that coaching is available from some of Queensland's (and Australia's) best coaches and athletes! This event also sees sailors who are new to the sport get coaching at the development camp. This Green Fleet program aims to connect those young sailors who have just competed a learn to sail course with the wide world of competitive sailing.
Last year Bowen's North Queensland Cruising Yacht Club (NQCYC) sent 8 junior sailors to receive the Green Fleet coaching! For most of these sailors this is their first opportunity to compete in a safe, fun and friendly regatta. In Yeppoon the Green Fleet sailors take a short bus ride to the sheltered Causeway Lake in South Yeppoon. It's an ideal setting as the winds are usually less and the water depth is quite shallow.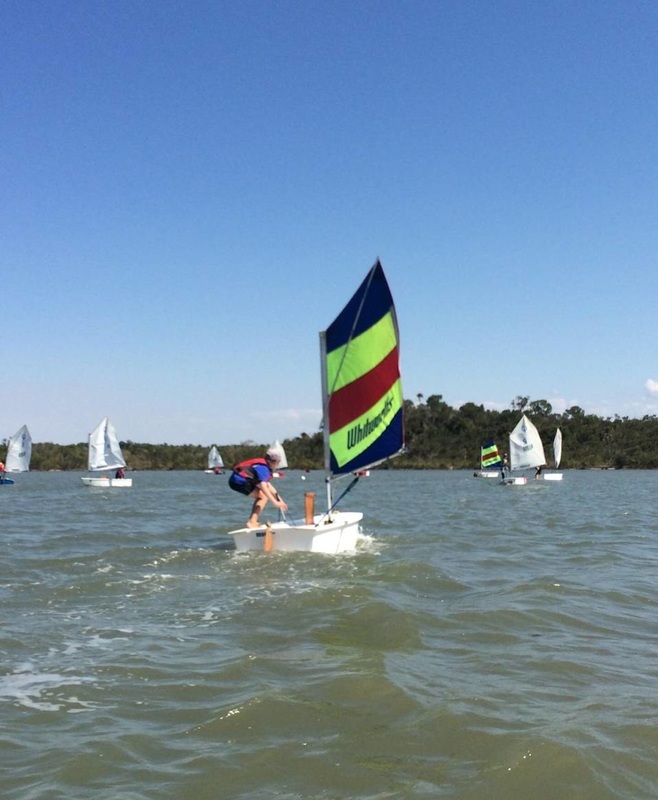 Photo - North Queensland Cruising Yacht Club
Last year the Green Fleeters completed 11 races over 3 days. This year there are currently 9 junior sailors registered all sailing Optis. The aim is to surpass last year's 15 Green Fleet competitors and they're well on their way to achieving this.
The development camp for Green Fleeters is the perfect chance to get a taste of what the competitive sport can offer. Hopefully these Green Fleet sailors come back next year and join in both the camp and the championships, they are, of course, our future in sailing!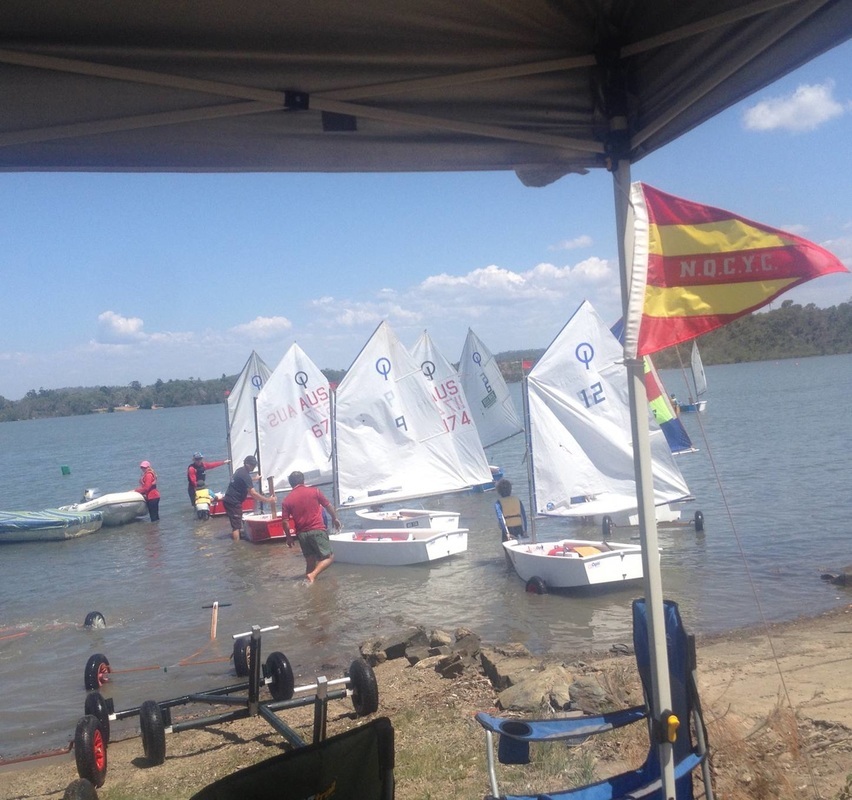 Photo - North Queensland Cruising Yacht Club
FAST FACTS:
- Currently 88 registered for the regatta (already 13 more boats than last year!)
- Currently 103 regsitered for the development camp
- 9 Green Fleeters registered to date
- Keppel Bay Sailing Club has been the host of the QLD Youth Champs and Development Camp for the past 8 years!
Last Modified on 02/09/2016 09:38