Final countdown to WA State Youth Championships
by Kate Lathouras
Entries are beginning to roll in for the 2016 City of Rockingham WA State Youth Championships which are set to kick off in three weeks. Youth sailors under 19 years of age are encouraged to enter this regatta today via www.youthchamps.org.au. Held at The Cruising Yacht Club of Western Australia (TCYC), this event will see a youth development camp (Westsail) and the youth championships occur during the September School Holidays from the 24– 29 September, 2016.
The youth sailing camp, also known as Westsail, held from the 24 – 27 September is considered the pinnacle of youth development sailing in WA as it sees, what some would consider sailing royalty, coach at this event. Former World Number 1 Laser sailor, Matt Wearn, and Redline Racing's skipper (currently sitting 6th on the match racing circuit), Matt Jerwood, are but a few of the talented coaches giving back to the youth sailors in WA at this event.
"Westsail has been held for nearly 30 years now and has seen some of sailing's (now) most celebrated sailors participate in this camp" says WA's Club Services Officer and event manager of the camp, Dean Caple.
Caple continued, "There's a high number of successful sailors who come back to the WA to coach at this camp as they enjoy giving back to the up and coming youth of WA. It's a great program to be a part of and now has a longstanding legacy of high quality coaching and great community atmosphere."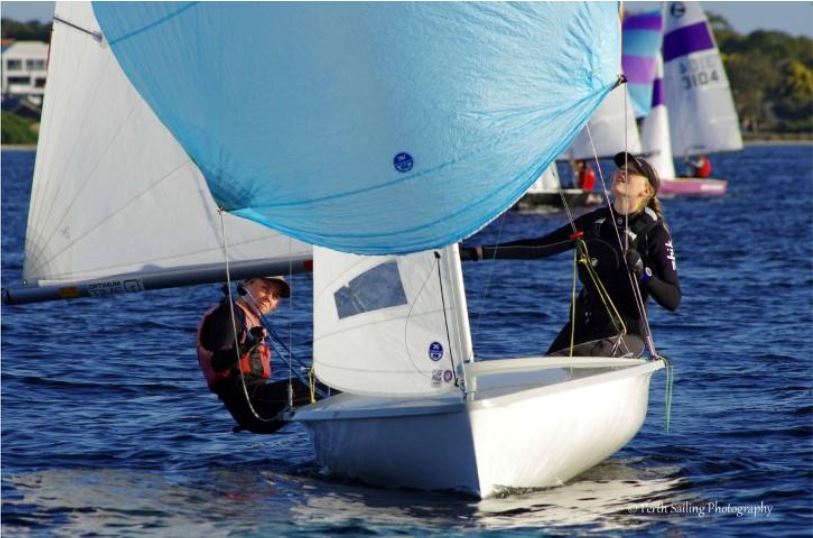 Following the four day long camp is The 2016 City of Rockingham WA State Youth Championships held from the 28 – 29 September. Last year this regatta saw 115 competitors across 15 classes attend and this year entries are expected to surpass this number. This is the first year that all the action will take place on the Rockingham promenade. Sailors will be able to rig on the grass in front of TCYC with 'stadium racing' styled courses to be run right next to the Rockingham Jetty for the public's enjoyment.
Rockingham hosts an array of family friendly cafes and parks and is the perfect place to host such a regatta. If friends and family are not enjoying the sights of Rockingham they are encouraged to be a part of the youth championships by registering as a volunteer. Each volunteer will be matched to a position based on their experience and qualifications. To register as a volunteer, click here.
Registrations for the 2016 City of Rockingham WA State Youth Championships close at 0900 on Wednesday 28 September 2016 so register today via www.youthchamps.org.au.
Last Modified on 07/09/2016 13:55