NT Youth Championships Results
by Contributed
The NT Championship consisted of eight races with classes including A Class Catamaran, Tasar, Laser and Minnow. Vessels that did not have five or more entries were grouped into mixed classes in either monohull or multihulls. For the first time the event included the NT Youth Championship with the Minnow Class being the biggest youth class to contend the event. Youths in Laser and 29er classes were combined to give a mixed youth class result.
Once the event was underway competitors found the seven metre tide combined with varying wind conditions from 1 to 20 knots proved to be quite challenging. All classes sailed the same course with individual starts for each class, with the exception of the Minnow class who sailed a slightly shorter course that the larger boats. The racing was consistent and hard fought with local knowledge and the ability to successfully pick the wind shifts favouring more experienced sailors.
Courses used were windward return and were expertly set thanks to the extensive training of race officials and mark layers at the Darwin Sailing Club and our thanks must go to Ed Vincent and his volunteers as well as the Darwin Sailing Club who hosted the event. As well as Nautical Supplies for providing prizes and the NT Government for providing grant assistance for the Championships.
Results can be DOWNLOADED HERE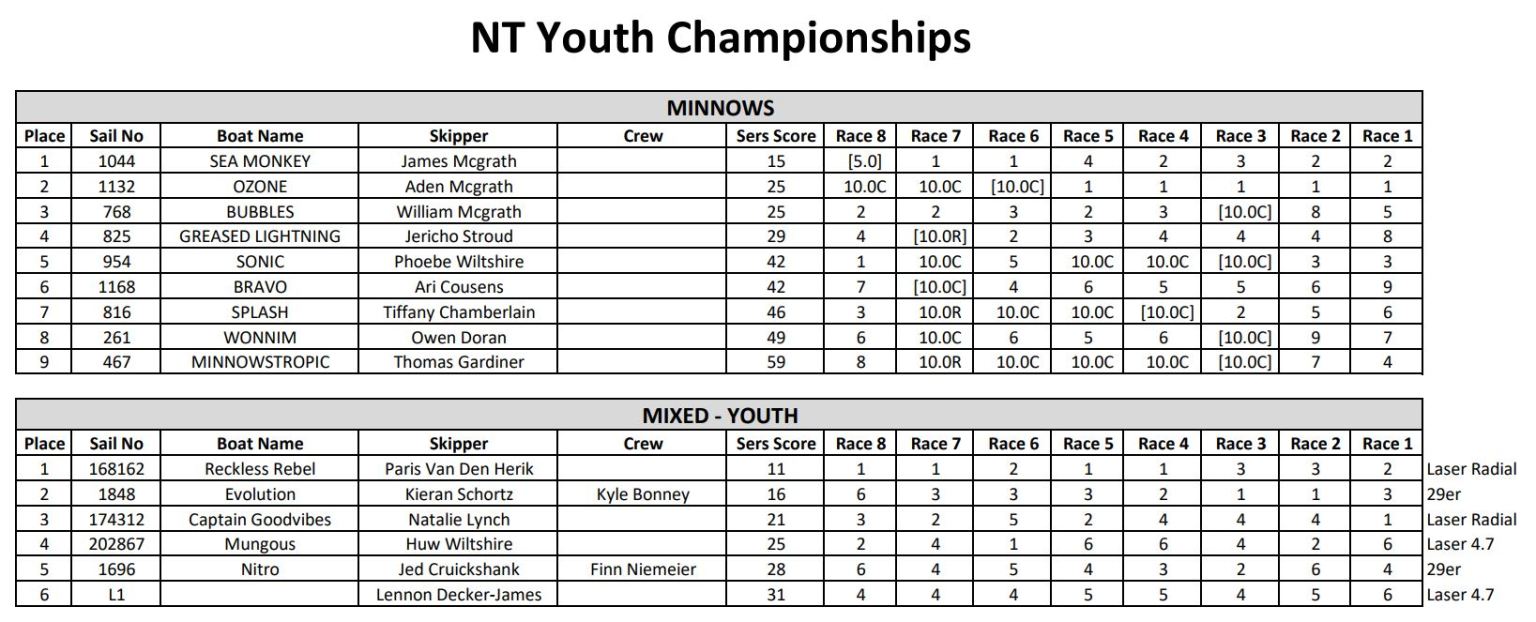 Last Modified on 03/08/2017 11:11